Het is wel weer eens tijd voor een top vijf : Deze keer van boeken die ik de laatste tijd weer meer en meer lees. Tijdschriften gaan snel vervelen vind ik al ben ik blij met mijn Happinez en Flow en Quote Historie maar dan nog wil ik weer snel in een echt boek duiken. Voor mij dan ook geen E-reader vooralsnog. Ik moet een boek vasthouden, ruiken!
De laatste boeken die ik gelezen heb en die zijn blijven hangen omdat ik ervan genoot;
1. Isa Hoes & Barry Atsma-Doordraven en overeind blijven
Ik ben er nu in bezig en het is een heerlijk boek om te lezen. Soms met een glimlach, dan weer met een brok in je keel. Je mag een kijkje nemen in hun drukke agenda en hun whats app lezen en brieven aan elkaar. Hartverwarmend en ontroerend. Een fijn boek wat ik bijna in 1 ruk uit aan het lezen ben.
2. Nicci French: de Frieda Klein reeks : Blauwe maandag, dinsdag is voorbij en vanaf volgende week uit: Wachten op woensdag.
Spannende psychologische thrillers die je het moeilijk maken je boek neer te leggen. Ook weer bijna in 1 adem uitgelezen! Ik kan niet wachten tot volgende week deel 3 uitkomt!
3. Carole Matthews-The Chocolate lovers' diet
Ooit gekocht op het vliegveld in Edinburgh en niet geweten dat dit een deel 2 was, deel 1 'The Chocolate lovers' club' zal ik eens kijken of ik die kan bemachtigen via internet. Engelstalige chicklit maar hilarisch en zeer vermakelijk.
4. Kate Mosse-Het verloren Labyrint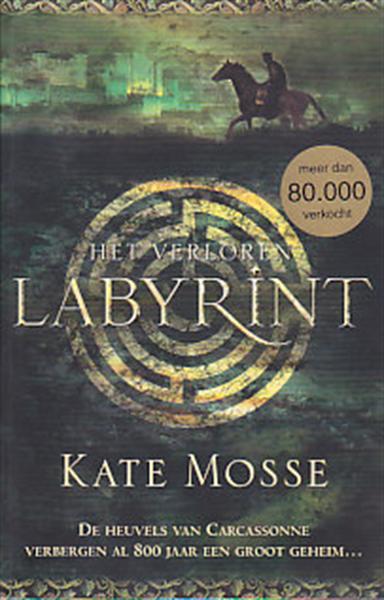 Ik ben dol op historische romans en deze kon ik ook al niet wegleggen. Het gaat van heden naar verleden en terug. Prachtige roman! Later bleek er ook nog een verfilming van te zijn die op Film1 kwam. Ik heb hem gekeken nadat ik het boek uit had, maar zoals altijd, bleek het boek beter te zijn.
5. J.K. Rowling- Een goede raad
Ik weet niet of het komt omdat ik er meer van verwachtte, of omdat ik iets Harry Potter-achtigs van haar verwachtte maar dit boek viel dus zeer tegen. Jammer. Het kostte me zelfs moeite dit uit te krijgen. Vol met scheldkanonades wat waarschijnlijk in de Engelse versie beter te lezen is dan in de vertaling. Ik hoop stiekem weer op iets wat Harry kan evenaren. (een vervolg?) Maar ik ben bang...
© KH