Vandaag 10 favoriete schilders:
1. John William Waterhouse: Psyche Opening the Golden Box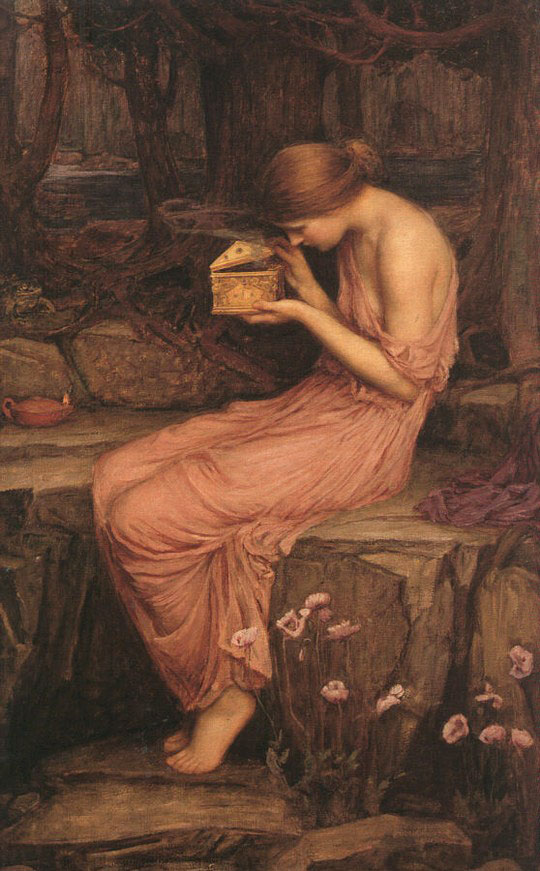 2. Dante Gabriel Rossetti: Veronica Veronese
3. Leonardo Da Vinci: Ste. Anne, Virgin and child
4. Sandro Botticelli: Madonna del Magnificat
5. Sir Edward Burne - Jones: The Golden Stairs
6. Alphonse Mucha: Winter
7. John Atkinson Grimshaw: Autumn Morning
8. J.M.W. Turner: Fishermen at sea
9. Alexander Nasmyth: View of Tantallon Castle with the Bass Rock
10. William Bouguereau: Abduction of Psyche:
Er zijn er nog veel en veel meer die ik prachtig vind maar het is zo moeilijk kiezen! Ben (mede door mijn slome laptop) er al ruim een uur mee bezig. Kan gewoon moeilijk kiezen, dus dit heeft vast nog wel een vervolg! :-) Ik ben nu eenmaal dol op schilderijen vooral van de prerafaëlieten en Renaissance. En landschappen, kan ik ook niet helpen maar heb daar iets mee! :-)
Dus wordt vervolgd...
© KH