I love Harry Potter. Zo jammer dat het afgelopen is. Geen nieuwe boeken meer, geen films meer. Van de week het laatste deel op dvd gekocht. Ik ben weer opnieuw in de boeken begonnen met lezen (helaas heb ik ze niet in de Engelse versie, wil ik nog een keer kijken of ik die een keer op de kop kan tikken)

Niet alleen ben ik dol op Harry Potter, maar Severus Snape doet me ook iets. Waarschijnlijk omdat Alan Rickman hem speelt. De man doet me iets. Hij is zo verdomd goed. Zijn blik alleen al. Van het begin af aan geloof je gewoon niet dat hij slecht is. Dan brengt hij je weer aan het twijfelen om toch weer te denken: nee dat kan gewoon niet! Gelukkig blijkt dat ik gelijk krijg op het eind.
Alan Rickman speelt ook in vele andere kostuumdrama's waar ik zo verzot op ben. We komen hem regelmatig tegen op een prachtige film op de BBC of op een pas gekochte dvd. Genieten gewoon hoe de man speelt.

De Harry Potter reeks mag dan afgelopen zijn: er zijn altijd nog de boeken om te herlezen, keer op keer (wat ik dan ook doe) en de films om steeds maar weer te kijken. Ik denk dat we morgen de laatste 2 delen maar eens gaan kijken. Het pas gekochte laatste deel 7 en het eerste deel van deel 7. Even weer genieten!
Hier wat foto's van Alan Rickman, voor de fans, waaronder ik dus:
© KH
Sense and Sensebility: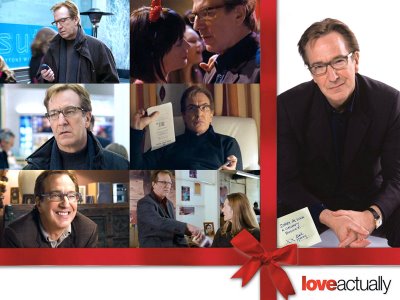 Robin Hood: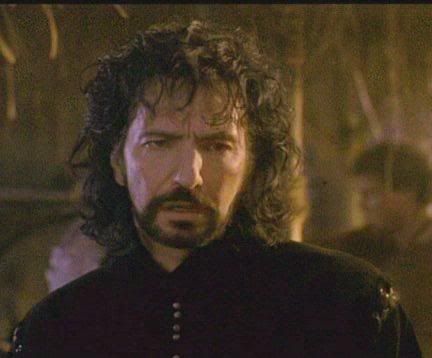 Younger Alan Rickman:
Alan Rickman nu:
O gosh that voice... ;-)